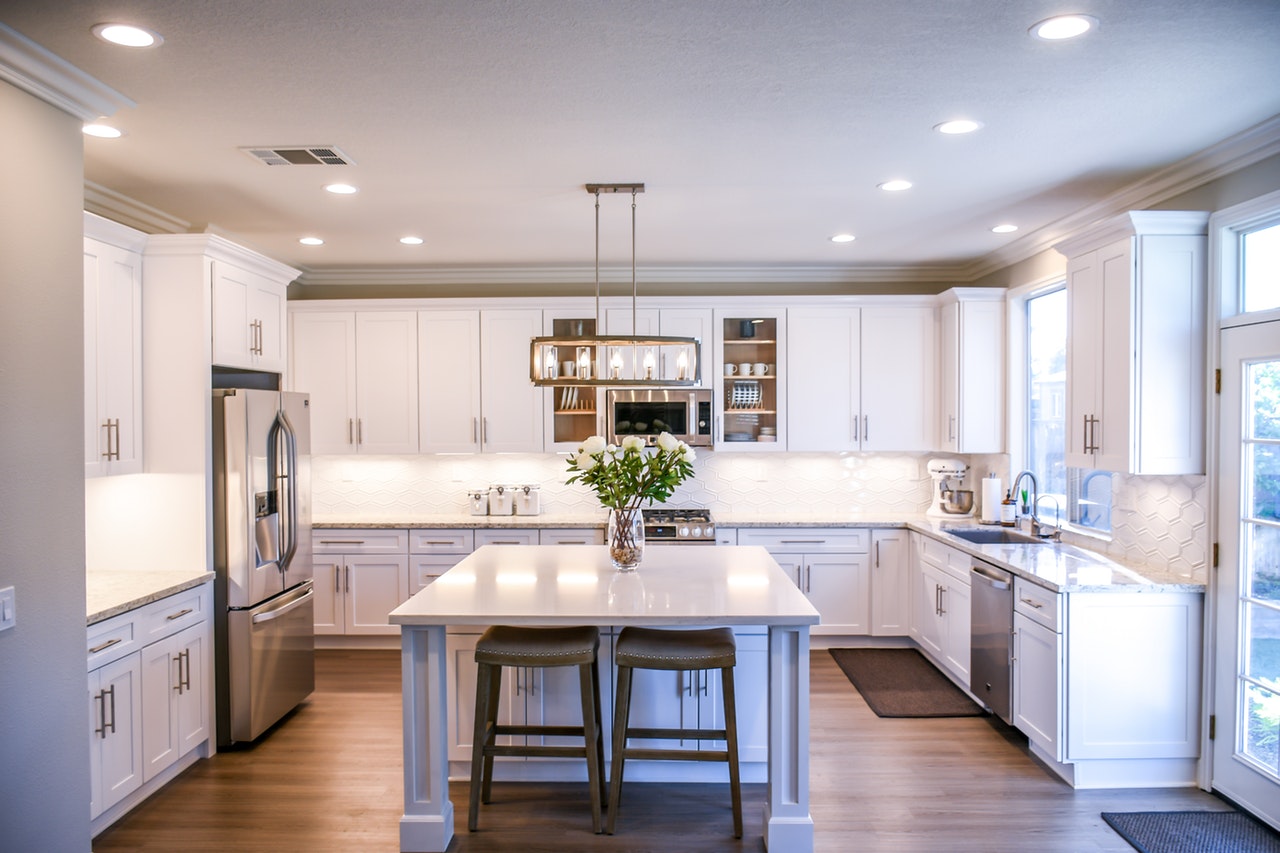 25 Jan

Four Top Kitchen Flooring Choices

There's a wide range of flooring material choices available for use in your kitchen, but that doesn't mean they're all good ideas.  Kitchens probably receive the most footfall of any room in the house while also being overly prone to spills and moisture. If you're choosing a new flooring material for your kitchen you'll need to make an appropriate decision.  To help you out we've listed the four top kitchen flooring choices.
Waterproof Laminates
Laminate flooring wasn't always waterproof.  In fact, it used to be known as being very sensitive to spills, moisture and damp.  But new advances in laminate coating technology has made certain types of laminate flooring virtually waterproof.  And not only do the planks receive this new varnish, more importantly, the grooves between the planks benefit from the waterproof finish as well.  Waterproof laminates give you a beautiful hardwood look without the drawbacks associated with its hydrophobic past.
Vinyl
The look and quality of vinyl has come a long way over the years.  Today's vinyl is not the cheap and tacky looking flooring material from the days of yore.  The manufacture of vinyl planks has even allowed this waterproof material to virtually reproduce the looks of solid hardwood.  You can now install parquet or herringbone styled floors in your kitchen without having to worry about moisture and spills. And if you're looking for something a little more colourful and bombastic, vinyl can take on almost any design you can think of.
Cork
Cork has a springy and comfortable underfoot feel that makes it ideal for those who spend long hours in the kitchen.  It's durable, water and stain resistant, easy to clean and looks fabulous. Cork is also very easy to install and can be laid down over concrete or wood subfloors or even older flooring materials.  And because cork is a quick growing bark, the trees are never cut down making it an ecological friendly flooring choice.
Bamboo
Bamboo is another eco-friendly flooring material.  Since it's actually a quick growing grass you won't have to worry about harming any old growth forests.  Bamboo has a reputation for durability which makes it a good candidate for high traffic areas such as kitchens.